June 27, 2021
TDAI core faculty, co-director teams receive PRE awards
Image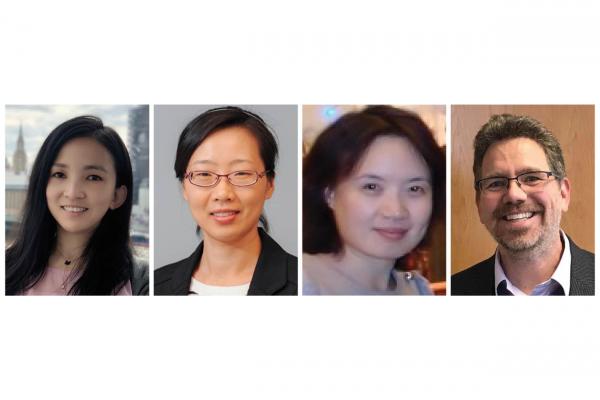 Description
TDAI core faculty members Dr. Huan Sun (computer science and engineering), Dr. Xia Ning (biomedical informatics and co-director of TDAI's Computational Health and Life Sciences community of practice) and Dr. Jian Chen (computer science and engineering); and Dr. Eric Fosler-Lussier (computer science and engineering and co-director of TDAI's Foundations of Data Science and AI community of practice) are members of teams awarded inaugural Accelerator Grants by the OSU President's Research Excellence program.

Sun and Ning's team, led by Dr. Xiaoxue Wang (chemical and biomolecular engineering), plans to develop "an AI platform that suggests synthesis pathways with green chemistry considerations for drugs" to support new drug manufacturing "and optimize existing manufacturing processes to maximize profits and avoid safety risks." Chen and Fosler-Lussier's team, led by Dr. Ce Shang (medical oncology), "will explore tools and algorithms in deep learning and natural language processing methods to automatically identify, extract, and summarize textual and non-textual data from tobacco research journals, in regard to diverse study populations by age, gender, race/ethnicity, etc."
Read about the 19 teams that received PRE Accelerator Grants.
Shown at right (l-r): Huan Sun, Xia Ning, Jian Chen, and Eric Fosler-Lussier
News Filters:
---