Am I right for the program?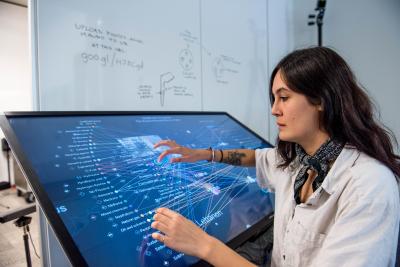 We're looking for curious, hardworking problem solvers who thrive in team environments. Our program is built to accommodate a range of backgrounds, so you don't need to be a computer scientist, statistician or data analyst to be successful with us.
Our program requirements include:
An earned bachelor's degree or higher in any subject.
A 3.0 cumulative GPA from all courses from all course attempts
At least 1 year of professional experience in a field relevant to the degree program
What counts as "professional experience"?
Professional experience refers to experience gained through employment. We are looking for committed individuals who can demonstrate problem-solving capabilities, those that take initiative, and those that can demonstrate a strong work ethic in a professional environment.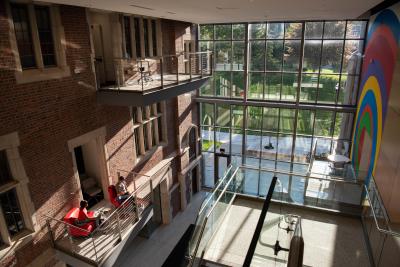 Required Application Materials
Please refer to Graduate and Professional Admissions for more information about required materials including transcripts and letters of recommendation. Please note that we no longer require standardized testing for admissions to our program.
Application Materials List
Be sure to tailor your resume or CV to highlight relevant knowledge, skills and abilities which will demonstrate that you are a good fit for the program.
Prompt: In case study format containing (a) a statement of problem, (b) approach and analysis, and (c) results, insight or impact: Describe an example from your professional experience about how you have or could have applied data analytics to solve a business or other work challenge.
Your statement of purpose should be a maximum of 1-page
Three short essays are required for application to this program:
What in your life experience or background will contribute to the program/your success in the program?
Why is diversity and inclusion important in the work and learning environment?
Describe why you are interested in the program and why you are a good candidate for admission.
Each essay 250 words maximum
Additional International Student Application Materials
Along with the materials listed above International students have additional requirements to apply to any graduate program at Ohio State. See the tabs below for a list of these additional requirements.
Additional Application Materials List for International Students
Your success requires a minimum proficiency in English. Please refer to Graduate and Professional Admissions website for current information about English proficiency requirements.
Since most international institutions do not send transcripts via a secure system, official transcripts can be accepted if:
The official sealed university envelope is not open
The official sealed university envelope containing the transcripts is placed in a mailing envelope and mailed to:
Graduate and Professional Admissions
The Ohio State University
Student Academic Services Building
281 W. Lane Ave.
Columbus, OH 43210-1132 USA
For additional information about international transcripts, please refer to the international section on the Graduate and Professional Admissions Transcripts page.
Frequently Asked Questions
Our priority deadline is 02/01/2024.
Our final deadline is 06/01/2024.
Applying by the priority deadline gives you your best chance of getting a spot in the class. Students who apply by the priority deadline are reviewed and offered admission first. If you apply after that deadline, then you'll be considered on a rolling, case-by-case basis until the class is full.
University Cost Estimates
Ohio State Application Fee:  $60 one-time fee ($70 for international students)
Program Cost Estimates
| | | |
| --- | --- | --- |
| Pathway | Resident          | NonResident          |
| 5 Semester          |  $ 39,816.25 | |
| 8 Semester | | |
| 10 Semester | | |
*Non-resident tuition includes a $200/semester flat rate surcharge.
The MTDA is now designated as a fully distance learning program, which means it can be completed from anywhere. We offer a combination of synchronous and asynchronous instruction for maximum flexibility for working professionals.

As a benefit to enrollment, we're also offering optional drop-in access to some of TDAI's collaboration spaces if you or your group wants to work or study together.
The Ohio State University is authorized to offer the MTDA in all 50 states. For more information on state authorization requirements and disclosures related to online programs, please visit online.osu.edu/state-authorization/disclosures.
Our goal is to admit 30 students each fall. We want to preserve a small environment so that students receive individual attention.
We know that learning is best when it's applied to real-world problems. We work with a network of real community partners who will provide us with challenge problems and data sets. That way, you're learning by engaging with real problems and developing a portfolio of results. Our program also integrates a two-semester sequence of capstones where you will integrate and apply everything you've learned.
The vibrant diversity of thought, skills, backgrounds and identities reflected in our community is one of our greatest strengths. The Masters of Translational Data Analytics is committed to creating a program which includes and honors the identities, skills, thinking and working styles and personal backgrounds of those in it.
Our diversity and inclusion goals are to:
Shape a class with a diversity of backgrounds, experiences and identities which reflects our community,
Expand the representation and opportunity of populations underrepresented in data science and analytics,
Make careers in data science and analytics accessible and attainable to those of non-traditional backgrounds,
Create a culture and environment which allows us all to thrive and succeed,
Engage in robust dialogues across difference in a safe and comfortable environment.
We follow Ohio State's vaccine policy, which can be found at this link: https://safeandhealthy.osu.edu/admitted-students. Since this is an online program, unvaccinated students can participate in classes. However, optional in-person program sponsored events require individuals to be vaccinated to participate.
No, we use a holistic admission process that does not include standardized tests.
Data analytics and math go hand in hand, so it would be a good idea to brush up on some basic concepts such as algebra and precalculus.