December 20, 2022
TDAI and Central State University awarded Public Interest Technology grant
Image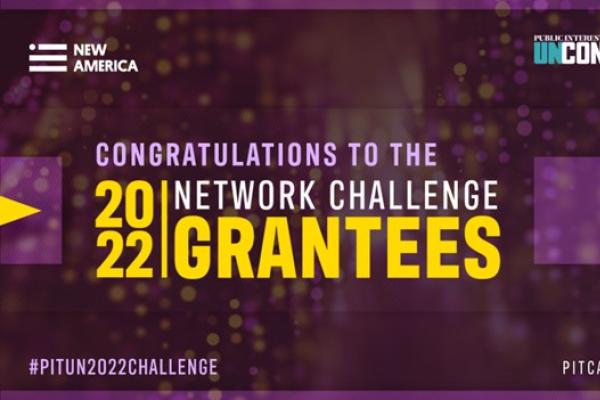 Description
The Translational Data Analytics Institute (TDAI) and Central State University (CSU) have received a grant from the Public Interest Technology University Network (PIT-UN) to  fund "Workforce development of minority student talent in data science, analytics, and design thinking, with consideration for IDEA – Inclusivity, Diversity, Equity and Access," a 12-month paid Internship program for a team of four CSU undergraduate students to work on a public interest challenge in the field of public health. 
The Public Interest Technology University Network is a partnership of 48 colleges and universities, including The Ohio State University, convened by New America, the Ford Foundation, and the Hewlett Foundation that is dedicated to building the field of public interest technology through curriculum development, faculty research opportunities and experiential learning programs. Its Network Challenge grants bolster efforts to embed diversity, equity, and inclusion in technology development through the support of the Ford Foundation, Hewlett Foundation, Mastercard Impact Fund, with support from the Mastercard Center for Inclusive Growth, The Raikes Foundation, Schmidt Futures and The Siegel Family Endowment.  
This project will provide an experiential learning opportunity for underrepresented minority students through a new partnership between the Ohio State University (OSU) and Central State University (CSU). Together they will co-develop a 12-month paid internship program for four CSU undergraduate students who will work together as a team to address a public interest challenge. The student team will be mentored by an OSU graduate student with experience in data science and analytics methods. All students will have access to faculty and staff from OSU and CSU for advisory support throughout the internship program. 
This experiential learning program will increase exposure to data science and analytics methods and techniques to students attending a minority serving institution. It is the goal of this program to directly address gaps in the workforce with respect to minority ethnic groups and work toward the development of a more diverse and inclusive technology-enabled workforce.  
Over the course of the year, students will move from learning remotely on their home campus to working with an Ohio State faculty member on a research project while also engaging with the project sponsors.  
"Partnering with the external community is fundamental to TDAI's mission to advance data science theories and methods" said Dr. Emily Nutwell, Program Director at TDAI and project PI. "Providing co-curricular programming, such as this internship for Central State students, enables us to contribute to the diversification of the data analytics workforce." 
Engaging the students in a public health project also allows them to experience the application of data science at a local level to address issues directly facing an Ohio community.  
"Our equity and Inclusive focus is the engine that drives all Challenge projects," said Andreen Soley, director of Public Interest Technology at New America. "It means modeling the development of technologies through co-designing with the communities and individuals that are meant to be recipients of the tools being deployed. It also means thoughtfully engaging the work that minority-serving institutions contribute to the growing PIT field." 
The program will begin in the spring 2023 semester and will culminate with the students presenting findings from their work in November 2023 at TDAI's Fall Forum. 
Questions about this project can be directed to Amber Pasternak, TDAI Program Coordinator at Pasternak.6@osu.edu or 614-292-3598.
News Filters:
---