May 18, 2023
Congratulations to the 2023 MTDA Graduates
Image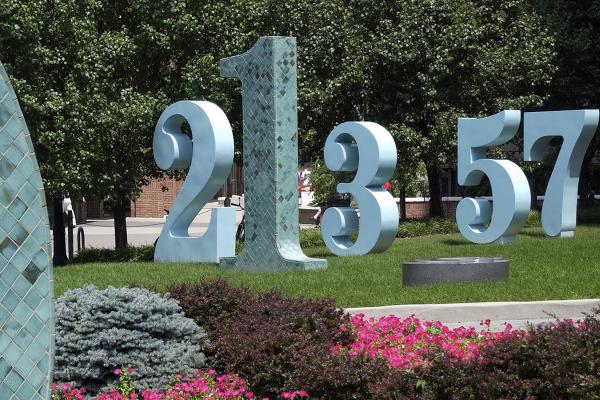 Description
On Sunday, May 7th TDAI's Master of Translational Data Analytics program gained 14 more alumni. For those who chose to walk in The Ohio State University's Commencement Ceremony, there were doubts about whether the weather would cooperate. Luckily it did cooperate and those MTDA students who chose to walk were among the roughly 9,051 graduates handed their diplomas that day.
But before Commencement, TDAI hosted a later afternoon event in Pomerene Hall for graduates, their friends and families, and program staff and faculty, and capstone sponsors. Posters from the Spring 2023 Emerging Trends in Data Visualization course were displayed by the entrance to the space showing each student's interpretation of the data set they worked with in the Capstone class.
A little over 50 individuals attended the event in Pomerene Hall, 11 of whom were graduates. Between dedicated time for refreshments and networking, there was a short program which included remarks from Program Director Dr. Emily Nutwell, TDAI Faculty Director Dr. Tanya Berger Wolf, and MTDA faculty member Dr. Laura Kubatko. The graduates were also acknowledged and those in attendance were asked to stand when their names were announced. 
---