October 19, 2023
Bench and Elswit Commissioned to Lead Dance Data Project on Alvin Ailey for Whitney Museum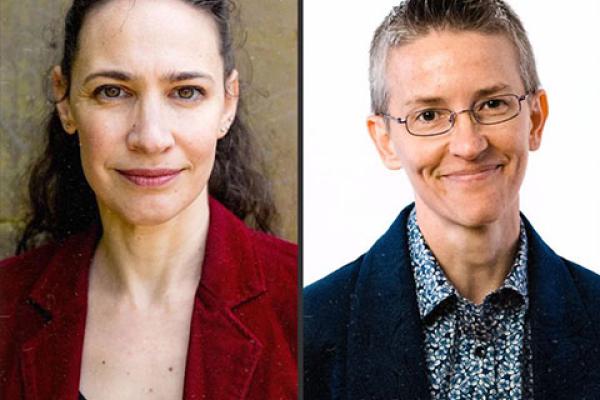 TDAI affiliate Dr. Harmony Bench, professor of dance, and Dr. Kate Elswit from the Royal Central School of Speech and Drama are leading a dance data project on choreographer Alvin Ailey, commissioned by the Whitney Museum of American Art as part of a major exhibition that will open in September 2024. Curated by Adrienne Edwards (Engell Speyer Family Curator and Director of Curatorial Affairs), Edges of Ailey will focus on Ailey's life, work,and legacy.
Bench and Elswit's work transforms archival materials into data-driven designs that make visible the interconnections of performance history across time, space, and bodies. They explain: "We believe that intentional data curation and visualization can reveal human aspects of ephemeral experiences by giving shape to the past and, with it, constructing a framework for historical imagination."
The Whitney commission builds on methodologies for dance historical data curation and visualization developed under Bench and Elswit's project Dunham's Data: Digital Methods for Dance Historical Inquiry, funded by the UK Arts and Humanities Research Council (AHRC). The core project team includes Antonio Jimenez-Mavillard (Spain) and Tia-Monique Uzor (UK), and additional assistance has been provided by doctoral researchers Amy Schofield and Wanda Hernandez, and Whitney and AAADT colleagues CJ Salapare, Joshua Lubin-Levy, and Dominique Singer.
Alongside the funding from the Whitney Museum, the Alvin Ailey American Dance Theater is providing in-kind support for the project, with further research and development funding coming from the AHRC Research Development and Engagement Fellowship Visceral Histories, Visual Arguments: Dance-Based Approaches to Data. Additional support is provided by Central's Impact Acceleration Account and SPW Knowledge Exchange Funds, and the Ohio State Arts Initiative and Global Arts and Humanities Discovery Theme.
Shown in main image: Choreographer Alvin Ailey
News Filters:
---