Advanced
Text
TDAI's new home in renovated Pomerene Hall opened August 21, marking the exciting rebirth of a campus landmark that opened in 1922 as the Women's Building. Below is a glimpse at the remarkable transformation designed around creating a hub for collaborative innovation in data science and analytics.
Text
Grand Atrium
The centerpiece of the renovated Pomerene Hall is a three-story Grand Atrium, the primary connection point to all levels of the building and a beautiful space for hosting events. It features a large glass wall, original brick walls, 2nd and 3rd floor balconies with study spaces, movable seating for up to 50 people, and an original Sol LeWitt wall drawing that soars from floor to ceiling.
Adjacent to the new atrium is an addition with two new classrooms that replaced the 1927 structure housing Pomerene's now-defunct swimming pool.
Media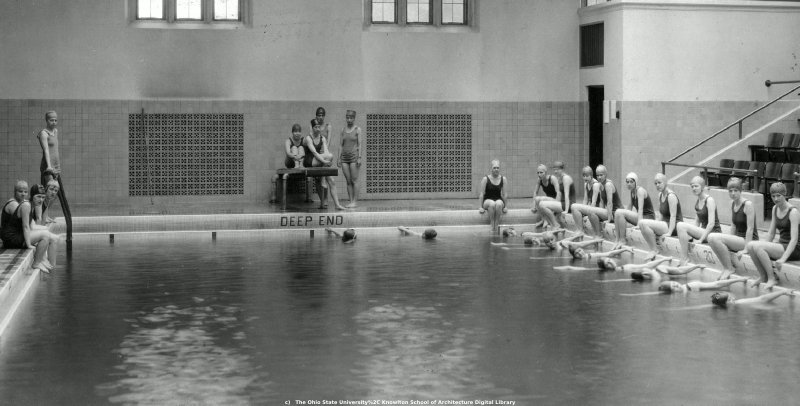 Media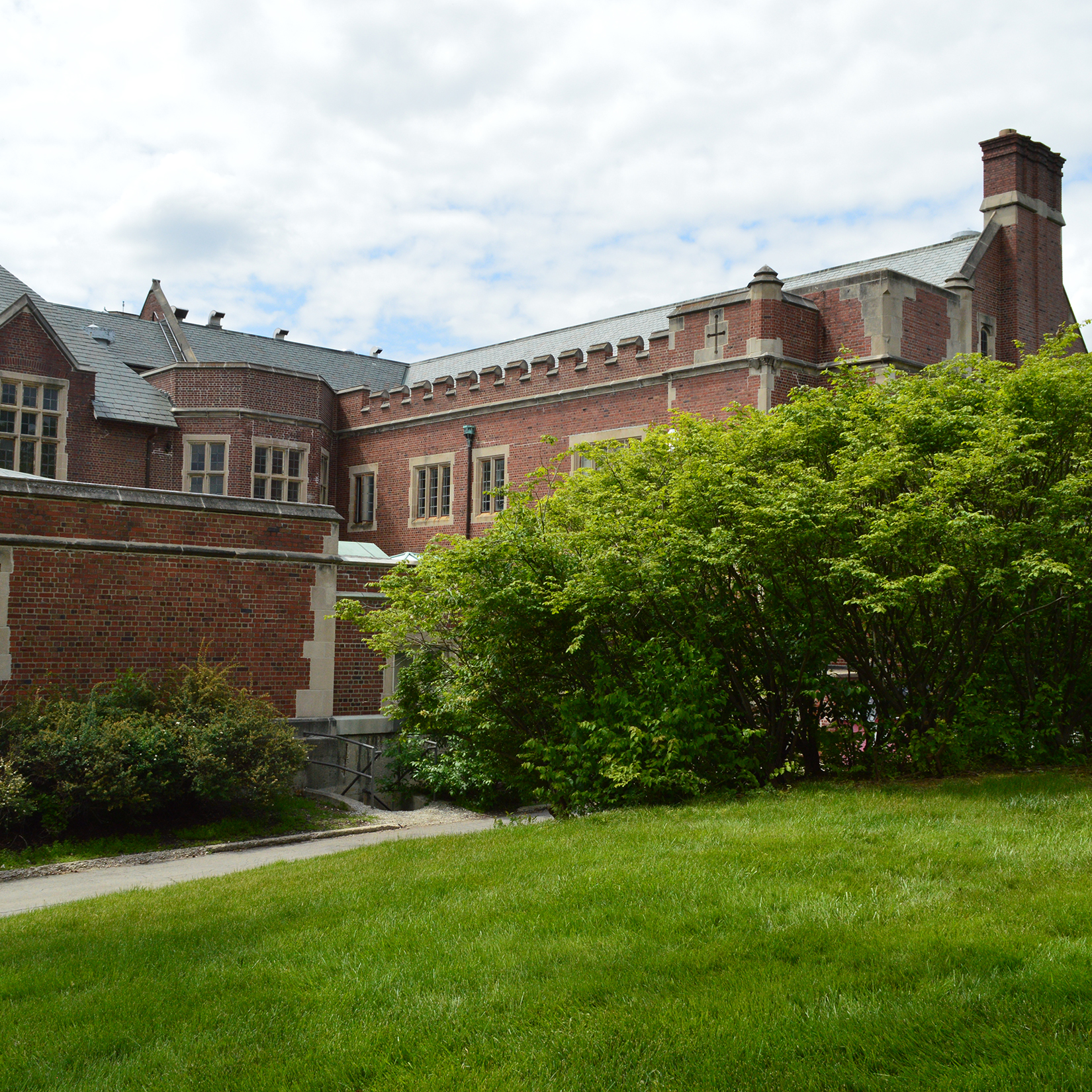 Media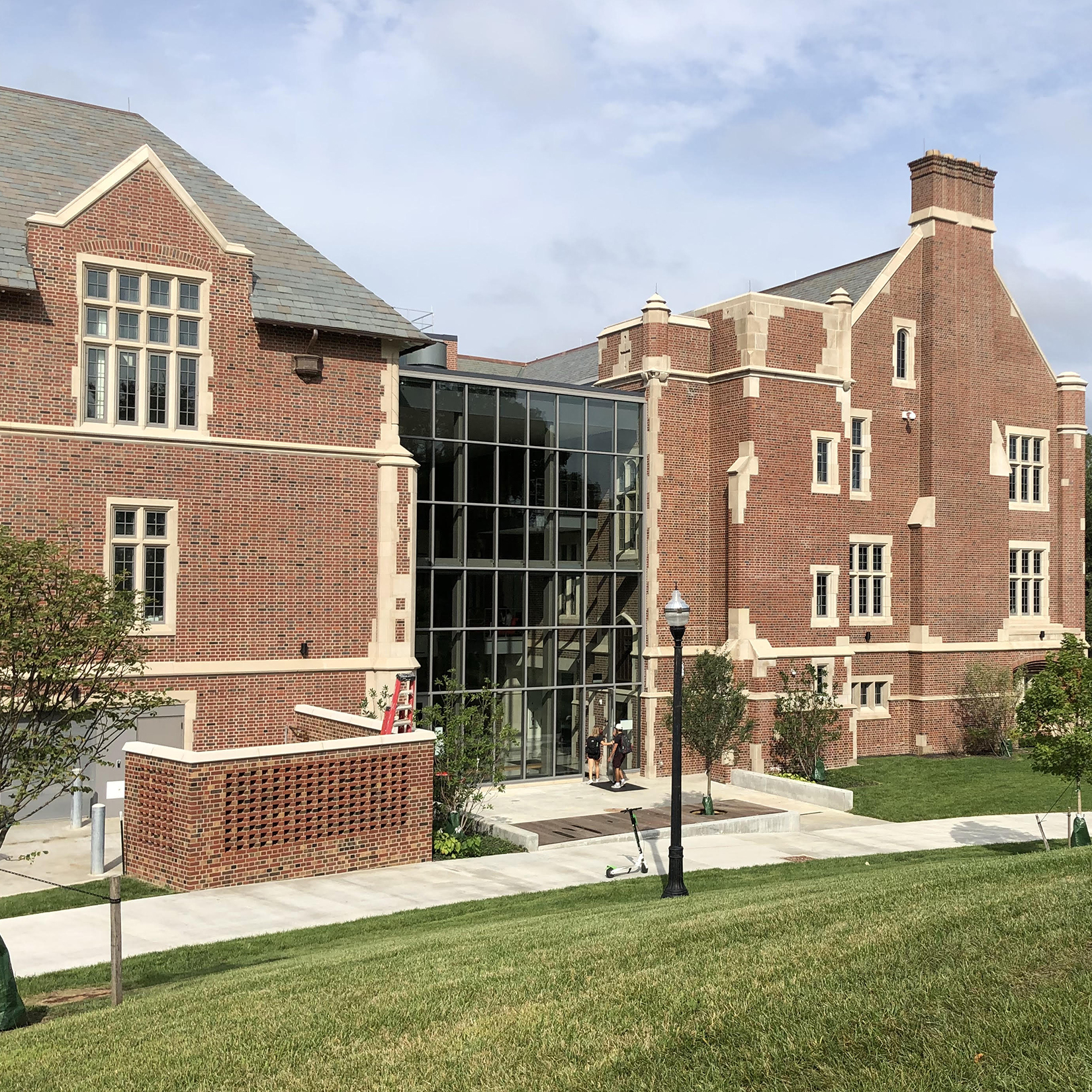 Media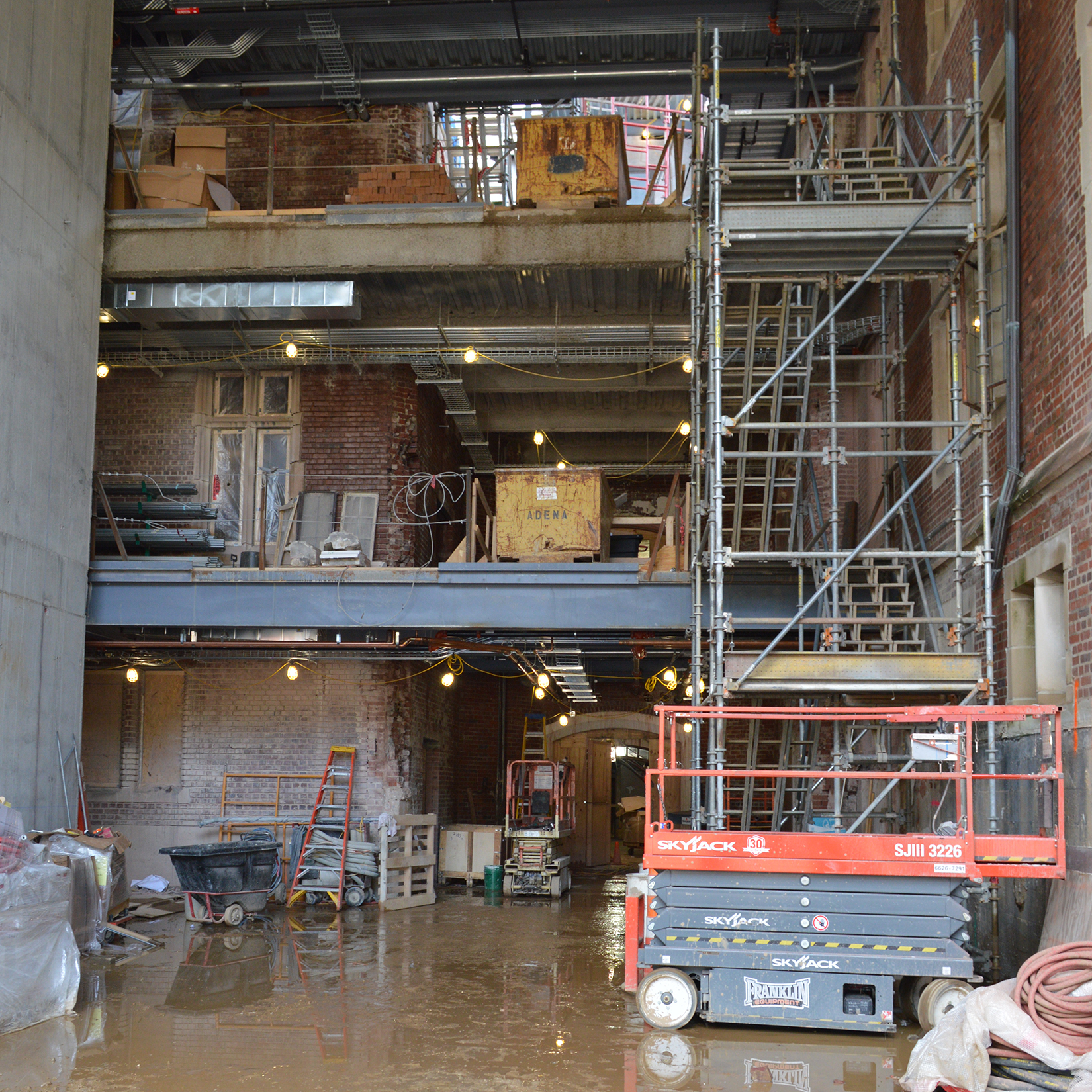 Media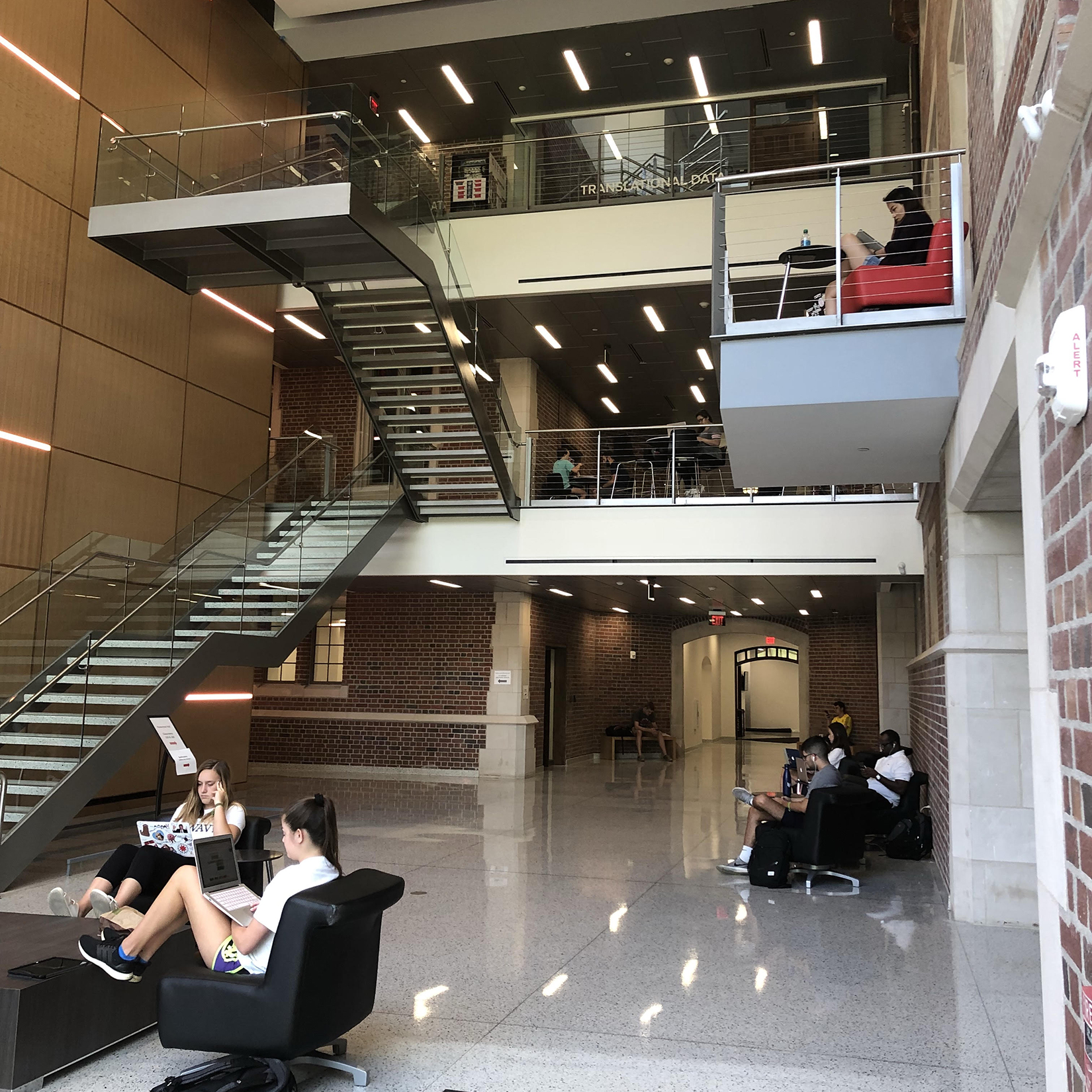 Media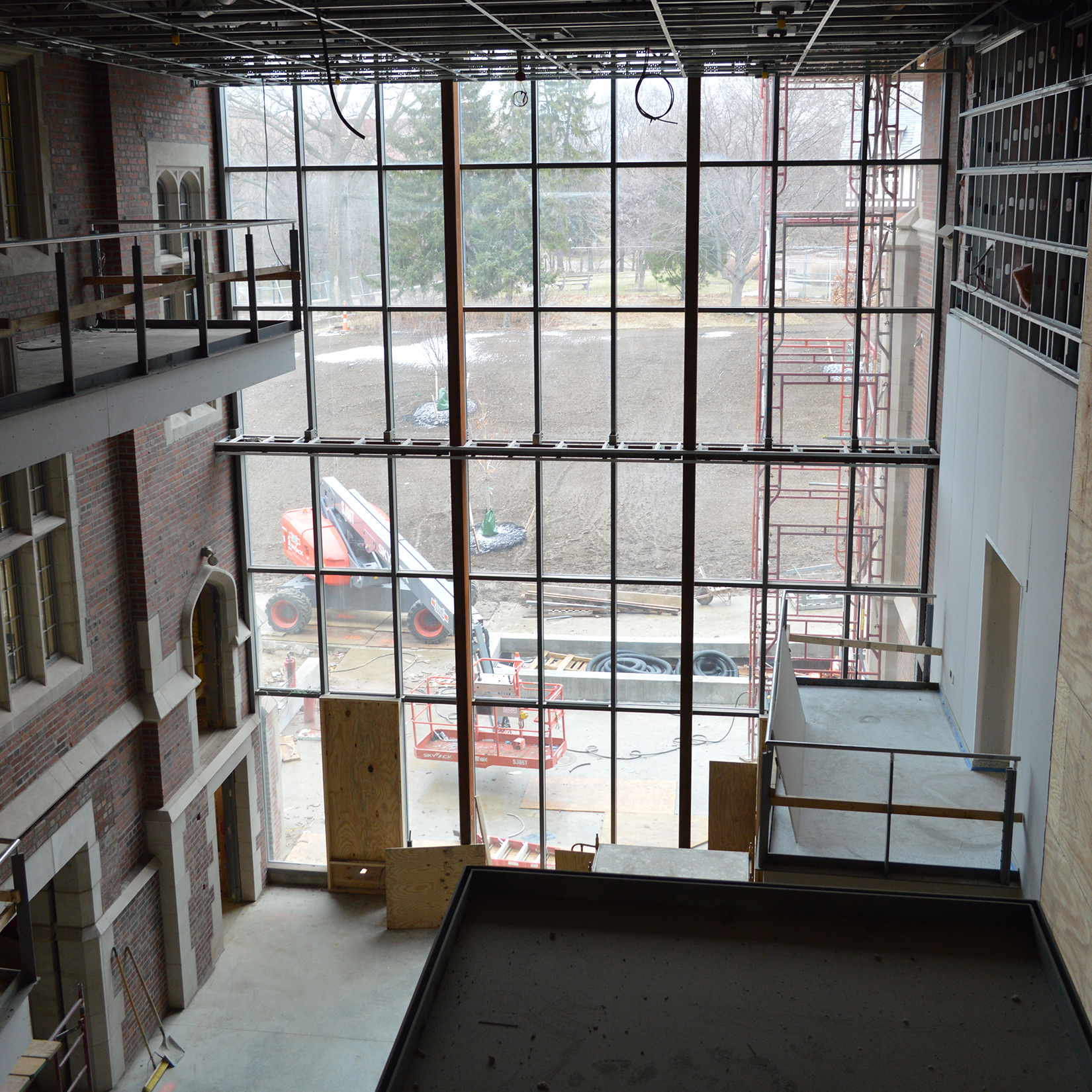 Media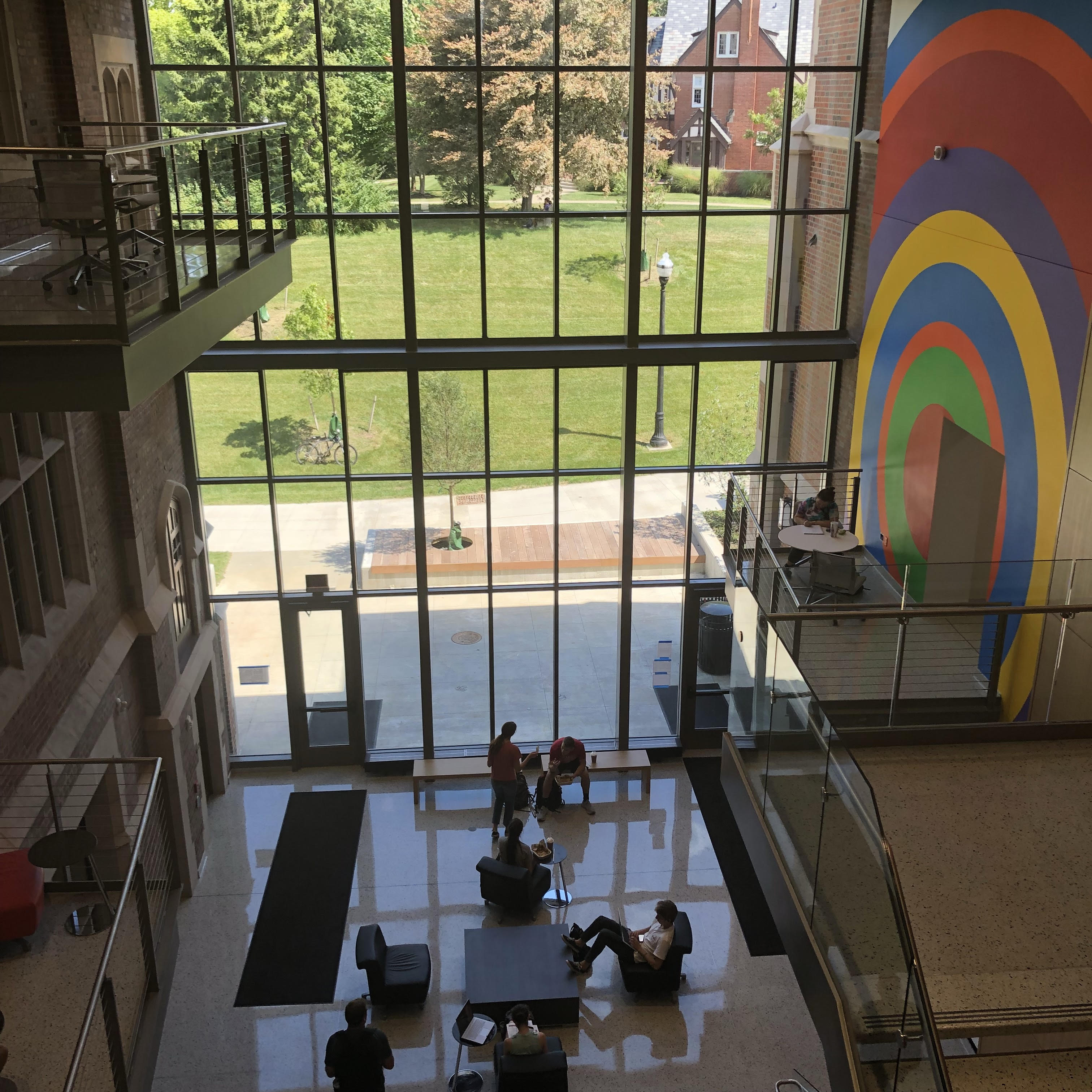 Text
Ideation Zone and Labs
The university's first women's gymnasium is now an unprecedented teaching and research environment. The two-story space houses labs for building hardware, testing software, and conducting large-scale visualization analysis and data simulations. In addition to adaptive team environments, interactive displays, and glass boards, the Ideation Zone features a bar top area and a large open space perfect for workshops and gatherings. Shown at right: The gymnasium space in 1932
Media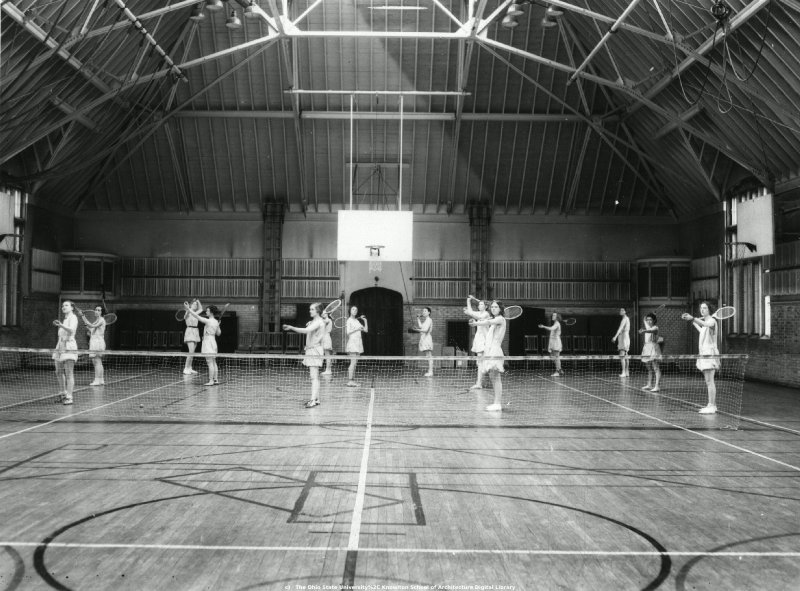 Media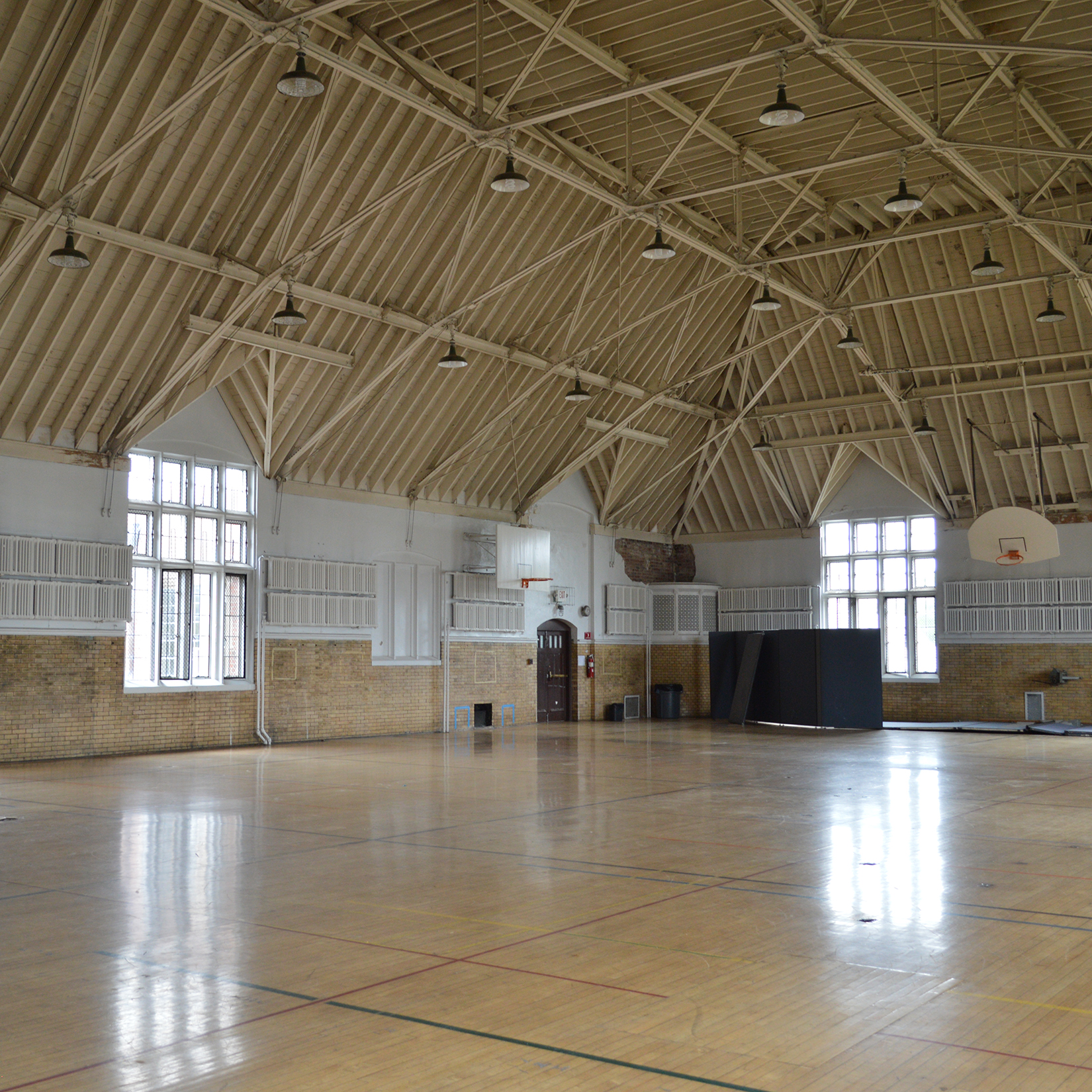 Media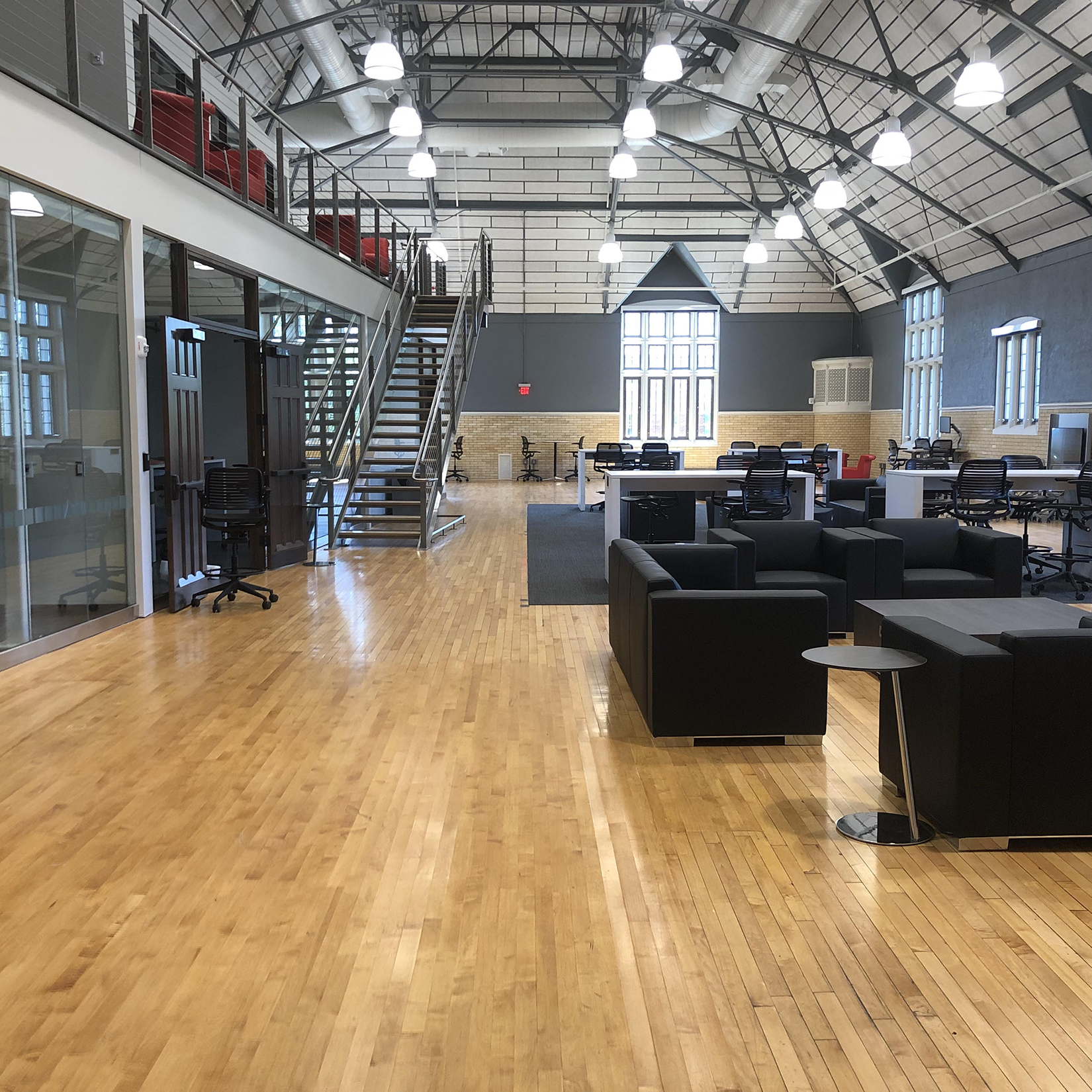 Text
Partner Zone
With moveable walls on overhead tracks and reconfigurable furniture, TDAI's Partner Zone enables up to three industry or community partners to fully integrate into the Ohio State community and work side-by-side with university researchers and students in designated space that can be modified for specific needs. It is ideal for project work or hosting events such as business meetings and workshops.
Media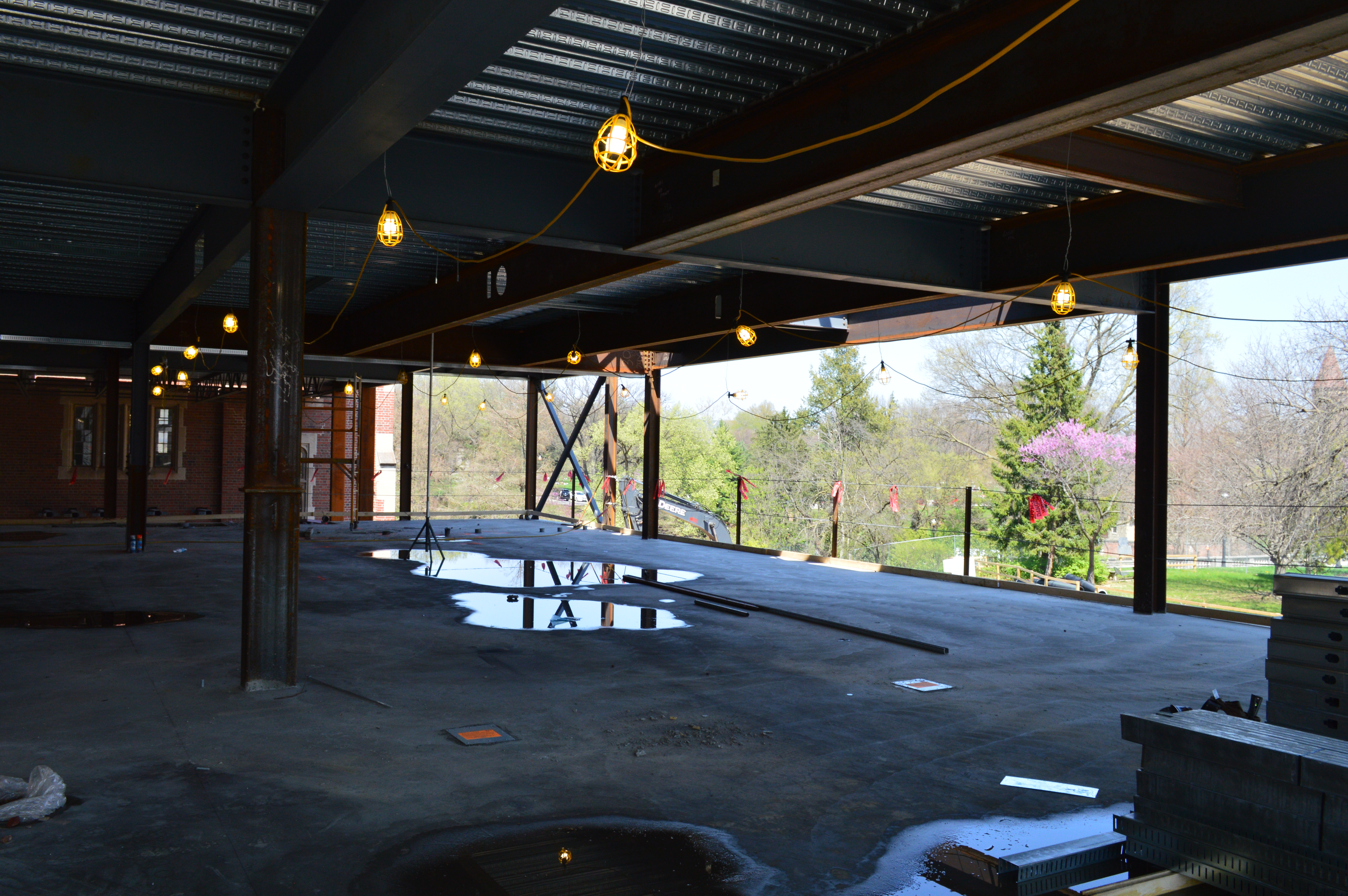 Media