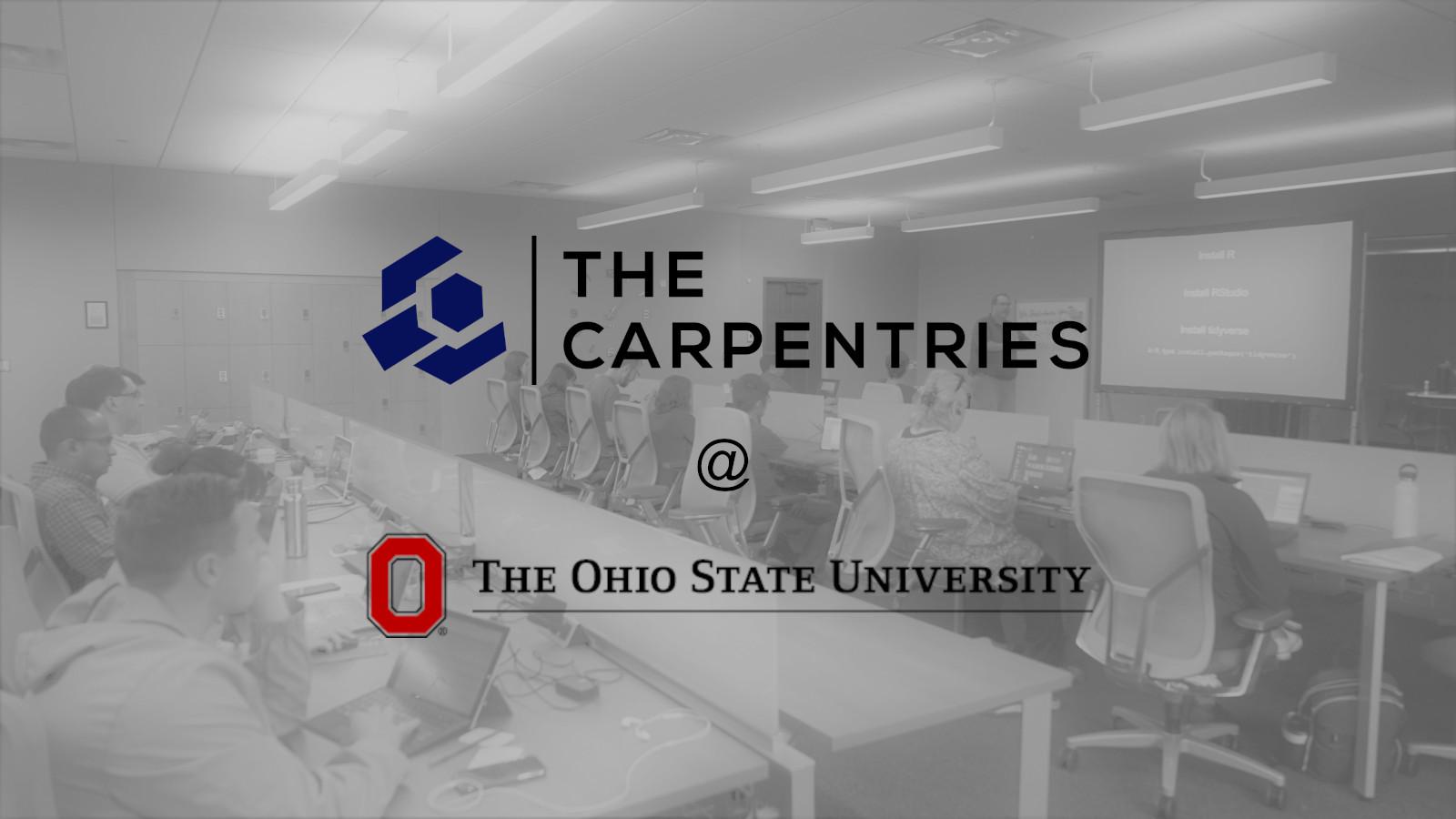 University Libraries and TDAI have partnered to lead the delivery of the Carpentries at the Ohio State University.  The Carpentries are an international organization that delivers a collection of lessons aimed at introducing data and coding skills to spread data and programming literacy.  As part of the membership, the Libraries and TDAI have the ability to designate individuals to receive Carpentries instructor training and certification.  This represents a unique opportunity to provide our communities membership in a globally recognized teaching community.
For 2020-21, the OSU Carpentries team aims to provide 4 workshops that are led by Carpentries instructors and coordinated by the Carpentries, augmenting the TDAI Data Literacy workshops and various data-centered Libraries workshops.  In addition to these Carpentries-organized workshops, TDAI and the Libraries may self-organize workshops using the Carpentries developed material.
Carpentries Workshops for 2021
Code of Conduct
Everyone who participates in Carpentries activities is required to conform to the Code of Conduct.  This document also outlines how to report an incident if needed
Accessibility
The Carpentry lessons focus on using open source or freeware software tools that may not have been evaluated by Accessibility coordinators at the University.
If you require an accommodation such as live captioning or interpretation to participate in Carpentry events, please email tdai@osu.edu as soon as possible prior to the event. Requests made at least one week prior to the event will generally allow us to provide seamless access, but the university will make every effort to meet requests made after this date.